Generative AI talent marketing platform to engage candidates and employees
---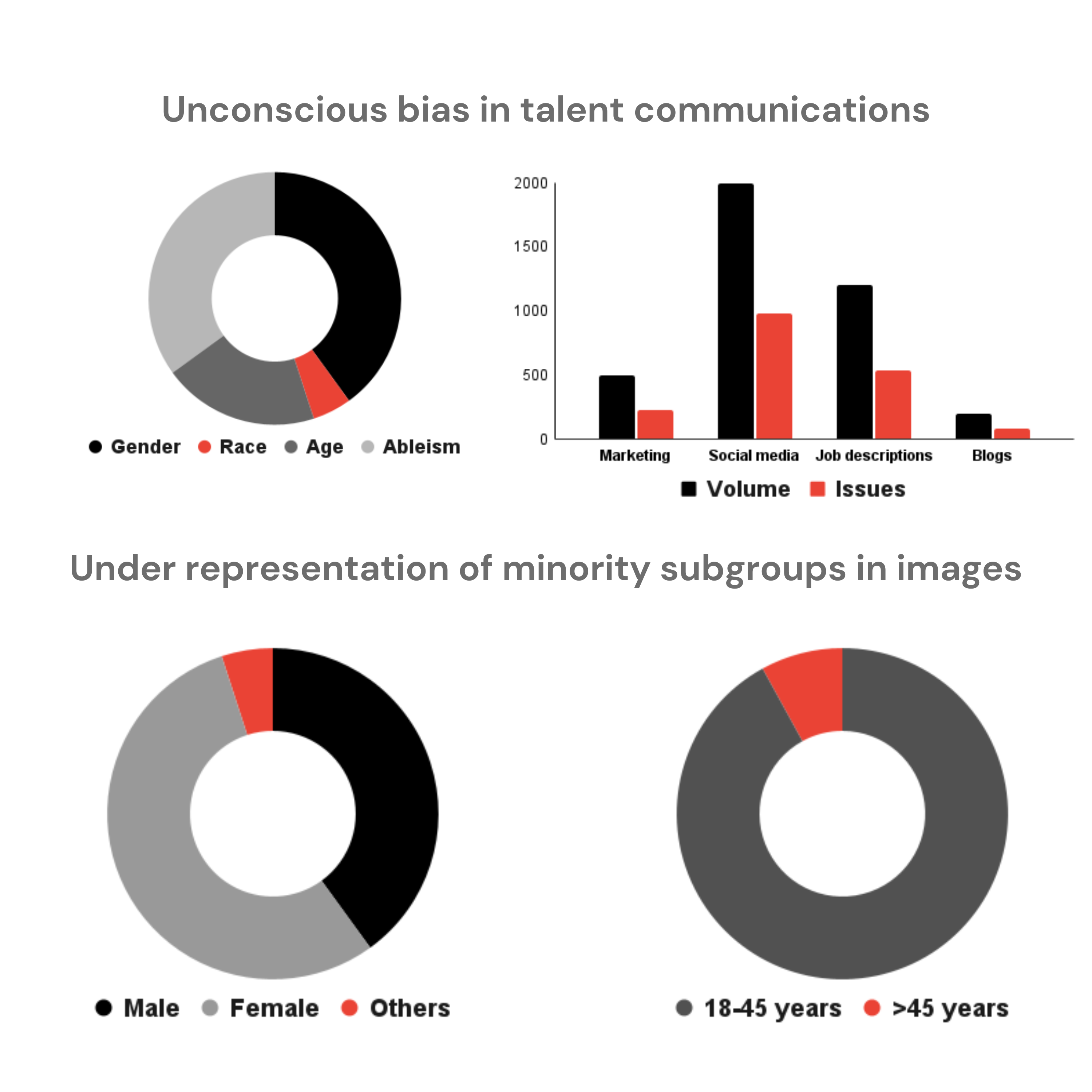 Find the Degree of Inclusion in your talent communications
Our clickthrough rate from women fell down by 25%, we were suspecting issues with our content. Your audit has confirmed them and given us actionable insights to work on. This is awesome.
Wow! This is brilliant insight. We would like to present this to our board and look at conducting an audit for our entire website, not just jobs content.
This is using the full power of AI ! Your product is more nuanced since it can analyze both text and images and give detailed analysis of the issues. Unlike your competitors, it does not rely on outdated research. Kudos !
---
Click the button below to download the audit report.